BaseCamp – E-Factor's coworking space located within the Business Hive
BaseCamp is our new shared coworking space, designed to provide all the benefits of working in the office but without the cost and long-term commitment normally associated with professional workspace leases.
Whilst working from home has become the norm for many, there are good reasons to have an office facility – if only for part of the week. This new hybrid approach to where you work from is why we developed BaseCamp.

Sitting on the first-floor mezzanine, in the recently refurbished Business Hive, Basecamp is a social and inspiring space to run your business and work from, either permanently or on an ad hoc basis, and benefits from a superb coffee lounge downstairs.
This state of the art, stylish office space offers affordable rates, with a simple pricing plan, which can flex to meet your needs but will always include core office overheads such as business utilities, cleaning and broadband, (but sadly not unlimited barista coffee!).
So, if you're starting a new business, are self-employed or are part of a company and need a base to work from, or a break from the isolation of homeworking, BaseCamp might just be the answer to your needs.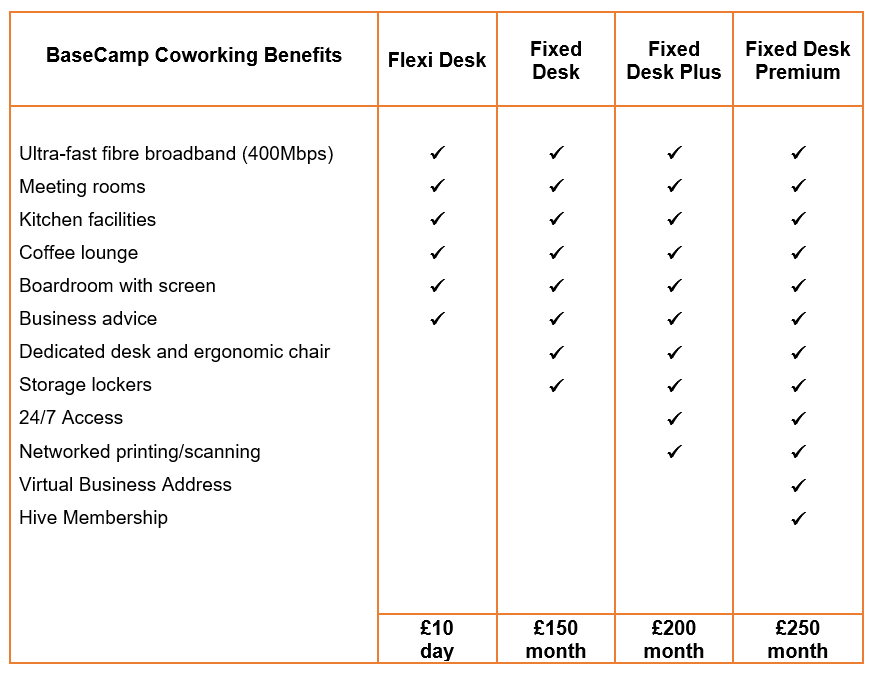 If you're interested in setting up a BaseCamp at the Hive and would like to register your interest and arrange a viewing, please contact Natalie on 01472 252780 or email info@e-factor.co.uk.